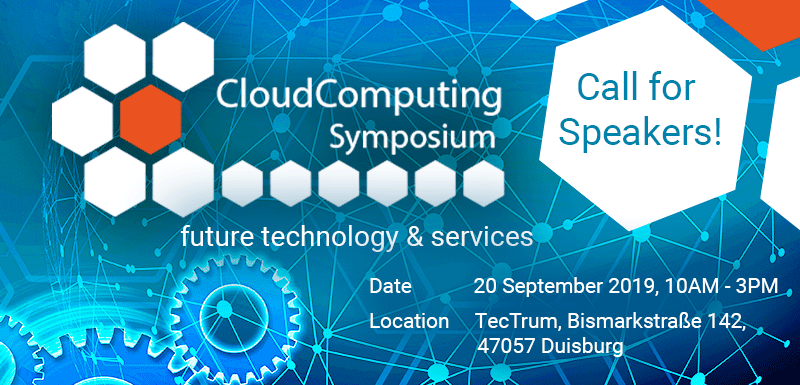 Share your expertise!
Cloud Computing Symposium - speakers wanted!
Are you an expert in the field of Cloud Computing and would like to share your knowledge? We still accept proposals until August, 23rd!
The following topics are still available:
Chances & risks - how can companies can benefit from cloud services?
Auto-scaling software services & Resource-Management
Security of Infrastructure and Services / privacy & data protection in the cloud (GDPR)
Big Data & analytics in the cloud
The future of Cloud Computing / IoT / Industry 4.0
About the Symposium
Cloud computing is experiencing a growth in attention world-wide. The necessity emerges from ever increasing amounts of data that must be stored and computed by companies of almost any area of business. Additionally, many business problems cannot be tackled without Cloud and HPC technology, especially in manufacturing. However, a high amount of small and medium-sized businesses (SMEs) struggling to implement cloud computing services in their businesses mostly due to a lack of technical know-how and money, security concerns but also limited application-level flexibility. The Cloud Computing Symposium aims to show up ways to the cloud for SMEs.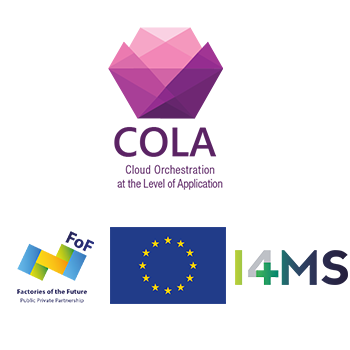 Submit your proposal
Lectures in both languages - English and German - are welcome!
If you're interested, please send your request and title (working title) until the 23rd August to andrea@cloudsme.eu.
This event is supported by the European Commission and Project COLA under grant agreement no. 731574: www.project-cola.eu.
The Organizer is cloudSME U.G.