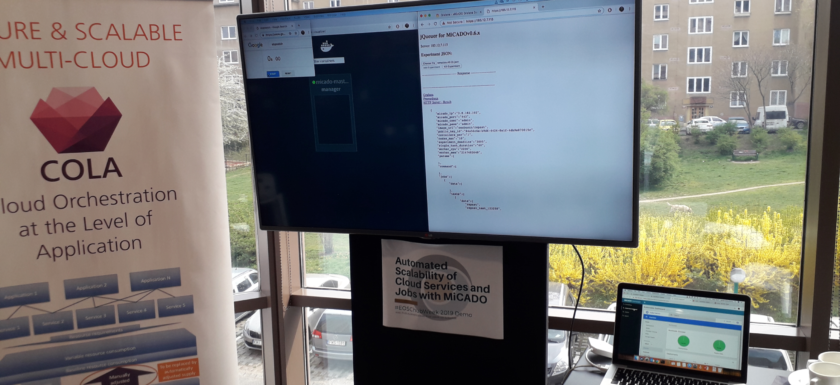 The EOSC-Hub Week 2019 took place in Prague on 10th – 12th April 2019. This research and innovation event is part of the European Open Science Cloud project and focused on creating a contact point for European researchers to discover and use a broad spectrum of current research data.
The project mobilizes providers from the EGI Foundation, EUDAT CDI, INDIGO-DataCloud and other major European research infrastructures to deliver a common catalogue of research data, services and software for research.
For researchers, this will mean a broader access to services supporting their scientific discovery and collaboration across disciplinary and geographical boundaries.
James Deslauriers – from the University of Westminster – was representing the us during a demonstration session on the EOSC-Hub Week titled "Automated Scalability of Cloud Services and Jobs with MiCADO" at the EOSC 2019 Hub at Prague on Wednesday the 10th of April. He demonstrated the general mechanism and possibilities of MiCADOscale.
The Autoscaling Framework for Kubernetes Deployments is the outcome of  Project COLA and now available on the new website at https://www.micado-scale.eu/.