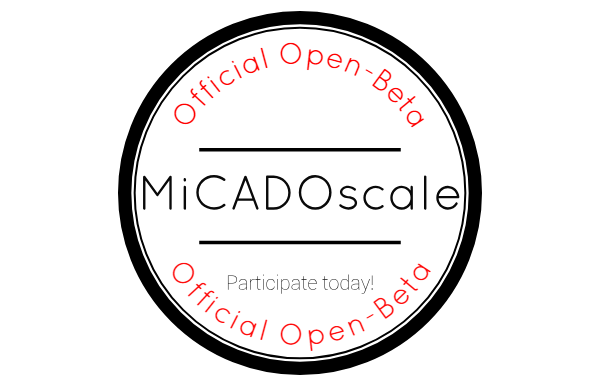 Try out MiCADOscale 0.6.1 – win Udemy-voucher!
The Alpha-Test phase is over, now is your turn to test MiCADOscale! Take the opportunity and support us with sharing your opinion in the development of MiCADOscale to make the best out of it!
We are focusing two groups to gather information from:
non technicians  (knowledge required: low technical level) -> Survey-model
Technical experts (knowledge required: medium to high technical level) -> Open Beta Test
Survey
The "survey"-model is used to collect information from testers who do not meet the requirements for the full deployment test. The survey collects demographic and general information about the use of cloud resources and the provision of services. It is also ideal for participants with less knowledge about Linux OS's.
Open-Beta test
The "Open-Beta test" is used to gather information to improve the usability and functionality of MiCADOscale. After completing the full deployment process of MiCADOscale and the deployment of a benchmark within it, you will need to complete a survey about MiCADOscale.
MiCADOscale
Is developed by the European Innovation Action COLA "Cloud Orchestration at the Level of Application" under grant agreement No 731574 – both websites www.project-cola.eu and www.micadoscale.eu belong to the grant agreement.