Cloud experts from all over Europe meet for COLA
The kickoff meeting of the COLA (Cloud Orchestration at the Level of Application) project is currently taking place at the University of Westminster in London by invitation from the project coordinator Dr. Tamas Kiss. The representatives of 11 SMEs and 3 research organisations, from all over Europe, come together to present and discuss work-packages as well as the project's objectives and future direction.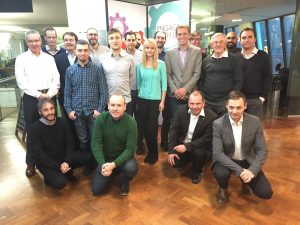 The COLA project was launched in January 2017 and will run until June 2019. COLA is an Innovation Action [project ID: 731574] initiated and supported by the European Commission's HORIZON 2020 Programme. The next COLA meeting will take place in Cracow, Poland, in September 2017.